How to stop someone calls in IMO
Hello IMO users, are you looking to stop a specific contact to call and message you on IMO. Don't worry we can block him on IMO without knowing to them. There is no option to stop someone calls and messages like Facebook.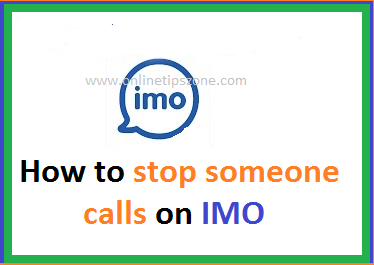 We need to delete or block him to get rid of his calls and messages. Go through below link to know how to block people on IMO. You can unblock IMO contacts easily whenever you want to receive calls and messages from them.
We have a different and special option in IMO that no apps in social media doesn't have i.e. we can check the people who have added you on their IMO contact list. Once you block them they can't see your name in his IMO added contacts list. Like this you can check people who have added you on IMO contacts. You can add them who are not in your contacts.