Tumblr Analytics | How to setup Google Analytics
We need track our blog or website views to know how visitors are coming and from where they are coming like to track location base. We will promote our websites in many ways by using social media, YouTube, and google so that we can see that from which source our website visitors are viewing our website. Then only we can know status of website so you should add analytics to every website or blog.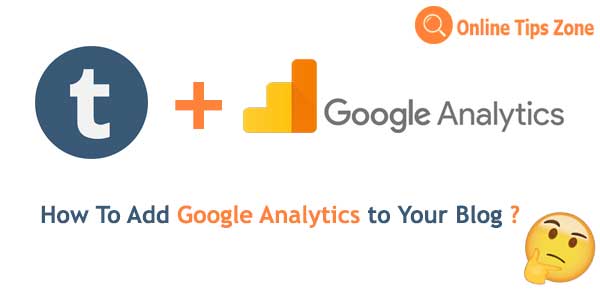 Most of the people are tumblr using blindly to create blog and postings on it. but you should know that tumblr has an option to link with Google analytics so that it helps to find status and analysis of our tumblt website. i added analytics to my tumblr so that it helps me a lot to track traffic every day.
Here i am giving step by step article in detailed along with a live demo video of adding analytics to tumblr
Live Demo
How to setup Analytics in Tumblr
Log on to your tumblr blog and click on profile symbol or butto
Open any blog from your account to add analytics to it
Click on edit appearance from the right side bar options
Now open edit theme
You will redirect to theme panel or dashboard now scroll down until you see the left bottom corner with Google analytics ID option
Add your analytics id in that section and save it
Now you can check live visitors, it will show active now count if any one browsing your tumblr blog
Like this we can add or link tumblr blog with Google analytics so that we can track our website or blog data daily. Don't forget watch our Tumblr Tutorial videos and subscribe to Online Tips Zone official youtube channel for more tips and tricks videos