How to Unsend Messages on Instagram
There is an option in Instagram which you can unsend any direct message on Instagram if you wish to think not to send. Message will be deleted from the total conversation and all sides like if it is group or chatting with one person if you do unsent message on Instagram.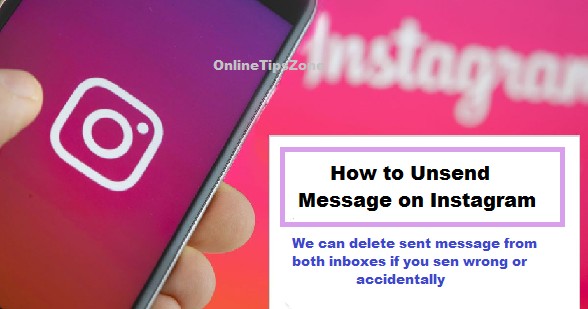 Ofcourse most of the people will do mistakes or accidentally send messages while chating but we think about that message and how to manage it if gone wrong. That's' why instagram has given this option to unsent messages in Instagram using Android or iPhone applications.
Unsend Message in Instagram
You can delete any direct message on Instagram from the conversation using below steps and it is easy
Log on or open instagram on device
Open message go through conversation which you want to unsent DM
Just give long press on that message
Choose unsend message from the pop up options
Now message will be removed for all people in conversation
Live Demo
It is best when you use it before seen that message from other side on conversation because if he already it he may get idea about of you deleted message from the conversation.